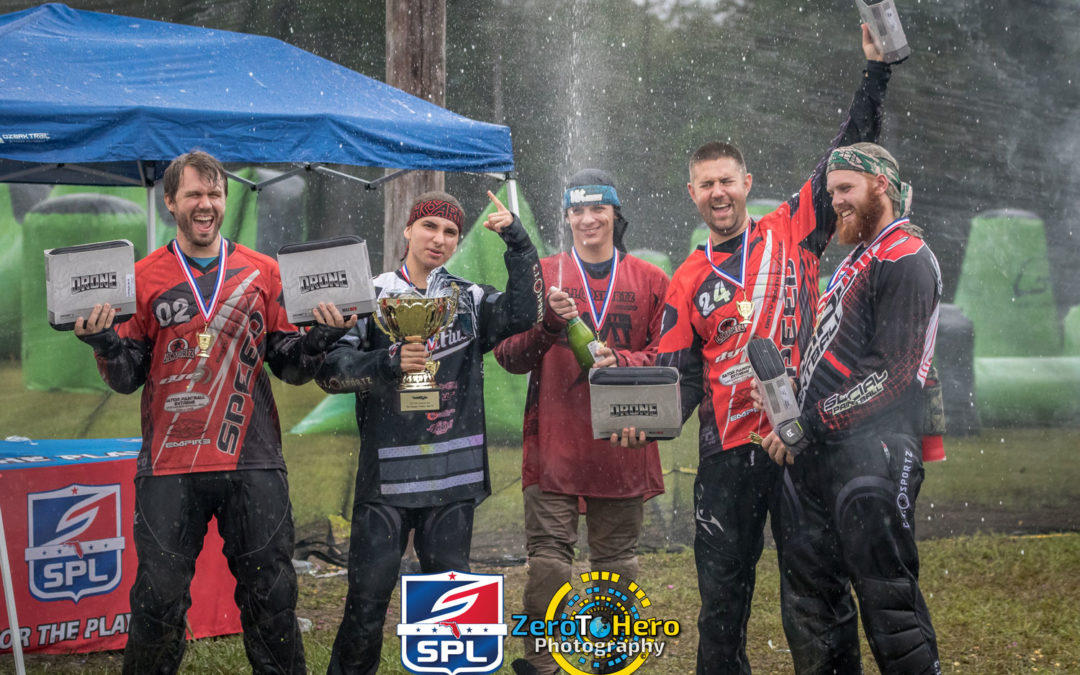 The 2017 SPL Summer Jam has officially wrapped up at Central Florida Paintball in Lakeland, Florida. The weather had its moments but held up all weekend. The atmosphere was once again electric with teams competing for the chance to make it onto the podium. Thank you for being a part of the SPL and continuing to push us to provide a better experience for the players. As always we'd like to thank every player, every team, every family, every referee, every staff member, every media member, everyone from the field's crew, and every sponsor for showing support. This league does not exist without any of you and we sincerely appreciate the support. Without further ado, here is the 2017 SPL Summer Jam Champions' Club! 5-Man: Division 4 Team Speed Gold Armed Force Zombies Blitz Mafia Gold 5-Man: Division 5 PTW Southern Rage Paintball Red Orlando Savage Black 3-Man: Division 4/5 PTW Silver Tampa Bay Raptors Green DeaD RaBBiTs 3-Man: Division 6 Southern Rage Paintball White Southern Rage Paintball Blue PTW Black... read more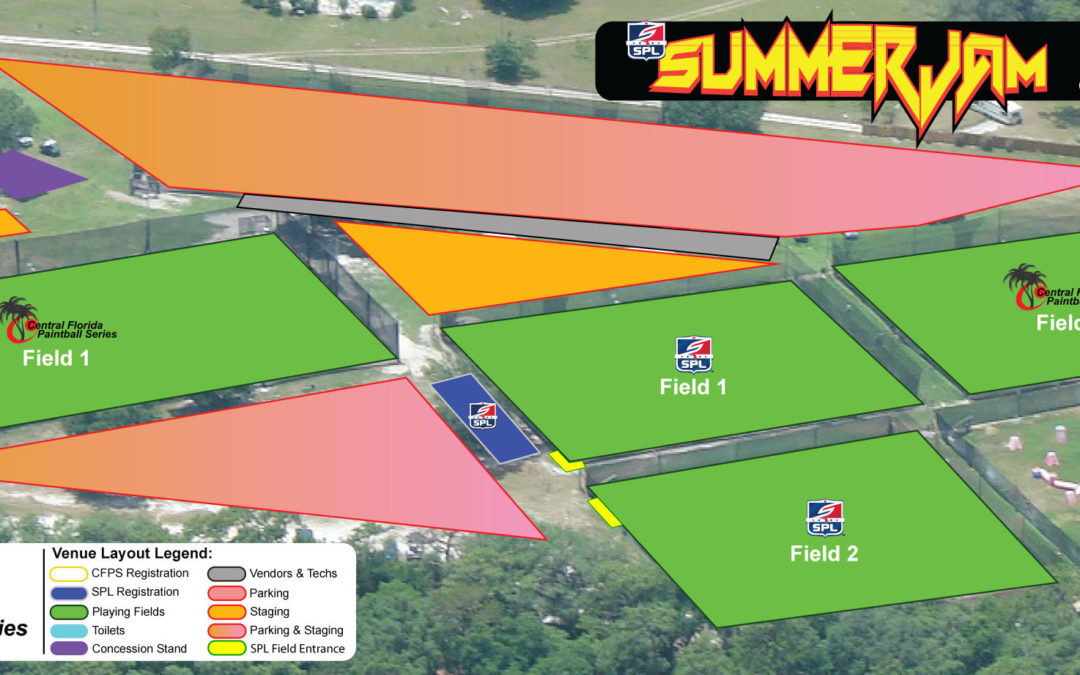 While most of you have visited Central Florida Paintball at some point in your paintball career, most have not. There will be two events occurring at the same time. To help ease any confusion, we've put together a venue layout graphic to guide you upon arriving to the property. Look at your team's schedule to see what SPL Field you will be playing on during prelims so that you can stage close to your field. Feel free to download the image and save it to your device for easy access. We'll see you this weekend! Venue Address: Central Florida Paintball 9365 Us Highway 98 N Lakeland, Florida... read more
Exclusive SPL Player Membership Benefits Area
When purchasing an annual SPL player ID card, you are provided with exclusive SPL offers and discounts. We are the ONLY league to offer our players discounts and benefits with their ID cards. SPL Player? Visit the SPL Player Membership Area!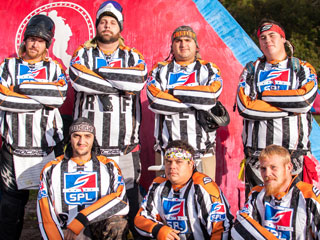 Our referees have several years of experience reffing national events and are professionally certified to the highest standard in the industry.
We've put together a prize package truly for the player. In addition to trophies and medals, we'll be giving out over $68,000 in prizes this year.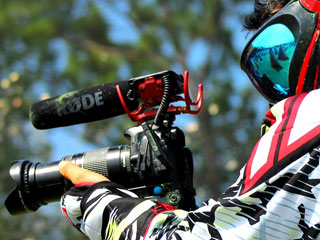 We provide a free video highlight and photo coverage of each event. Learn about more of the benefits of playing the SPL.