2015 TREASURE COAST OPEN HIGHLIGHT VIDEO
---
2015 TREASURE COAST OPEN CHAMPIONS' CLUB and RESULTS
View the winners and results of the event by clicking on the image below.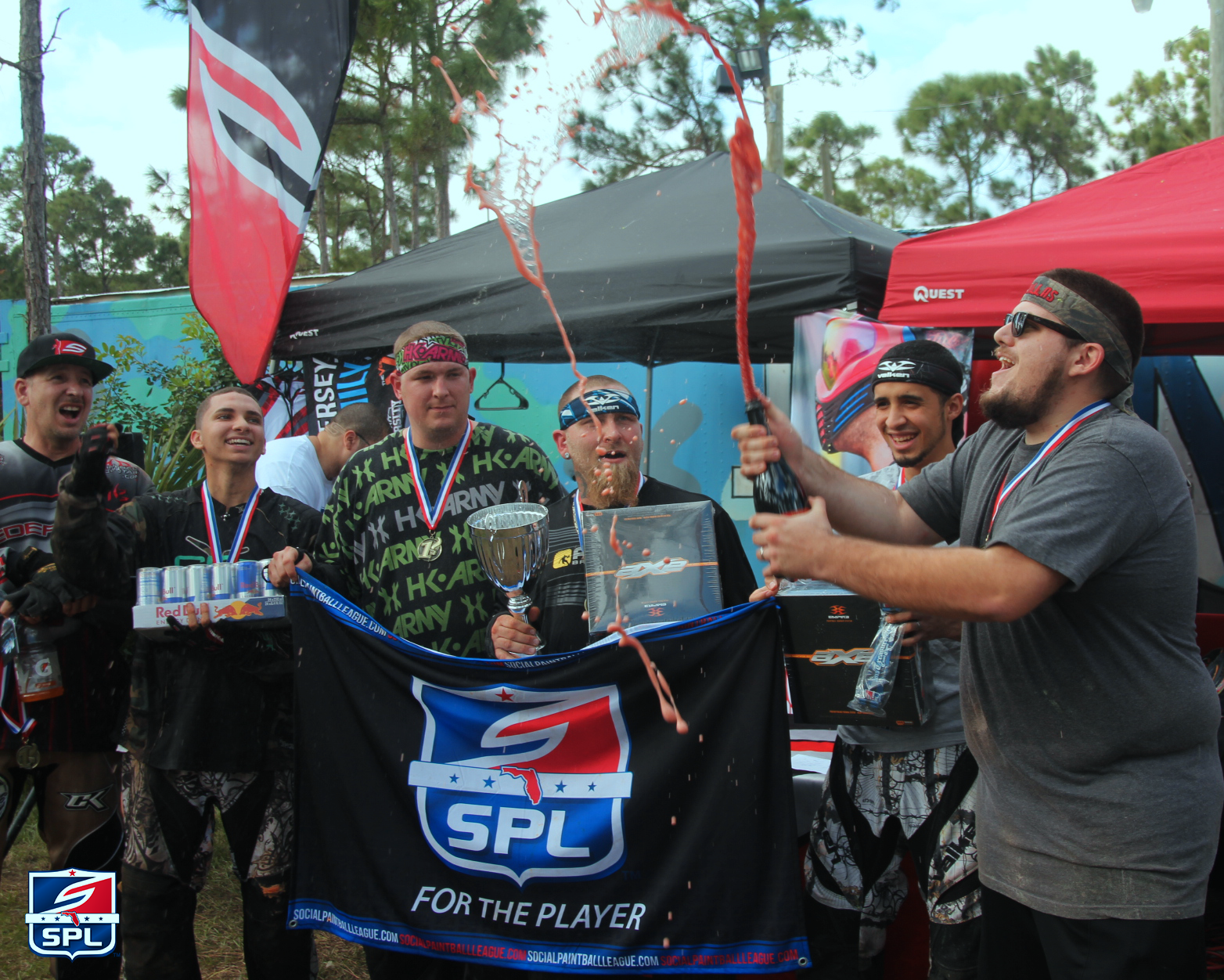 ---
DATES & LOCATION
Treasure Coast Open (TCO)
January 11th, 2015
Invincibles Paintball Park
2221 Sw Del Rio Blvd
Port St Lucie, Florida 34953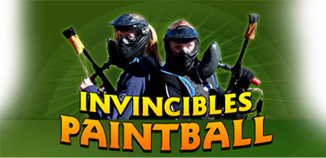 ---
REGISTRATION AND EVENT PAINT LINKS
and
---
EVENT SCHEDULE
Subject to change
Sunday January 11, 2015 – D4/D5
Registration will be open from 6:00 AM to 8:00 AM.
Team Check-In open for all divisions 6:00 AM to 8:00 AM.
Player ID Pick up for all players 6:00 AM to 8:00 AM.
Fields open for walking. Available to all divisions 6:00 AM to 7:30 AM.
Captains Meeting at 7:30 AM.
All team captains must attend the meeting.
Registration closes at 8:00 AM.
Tournament Play Begins at 8:15 AM.
Preliminary rounds begin.
Referee Lunch break occurs after the preliminary round is complete.
This time varies.
A schedule we be distributed to all teams who advance to the playoff round following the lunch break.
Quarterfinals
Semi-Finals
Finals
Awards Ceremony at the SPL registration area.
Prizes and Medals distributed.
Pictures taken of winning teams at the conclusion of the Awards Ceremony.
---
FIELD LAYOUT
The field layout will be released to the public on Monday night, 12 days prior to the event. Here is the official layout for the 2015 SPL Treasure Coast Open: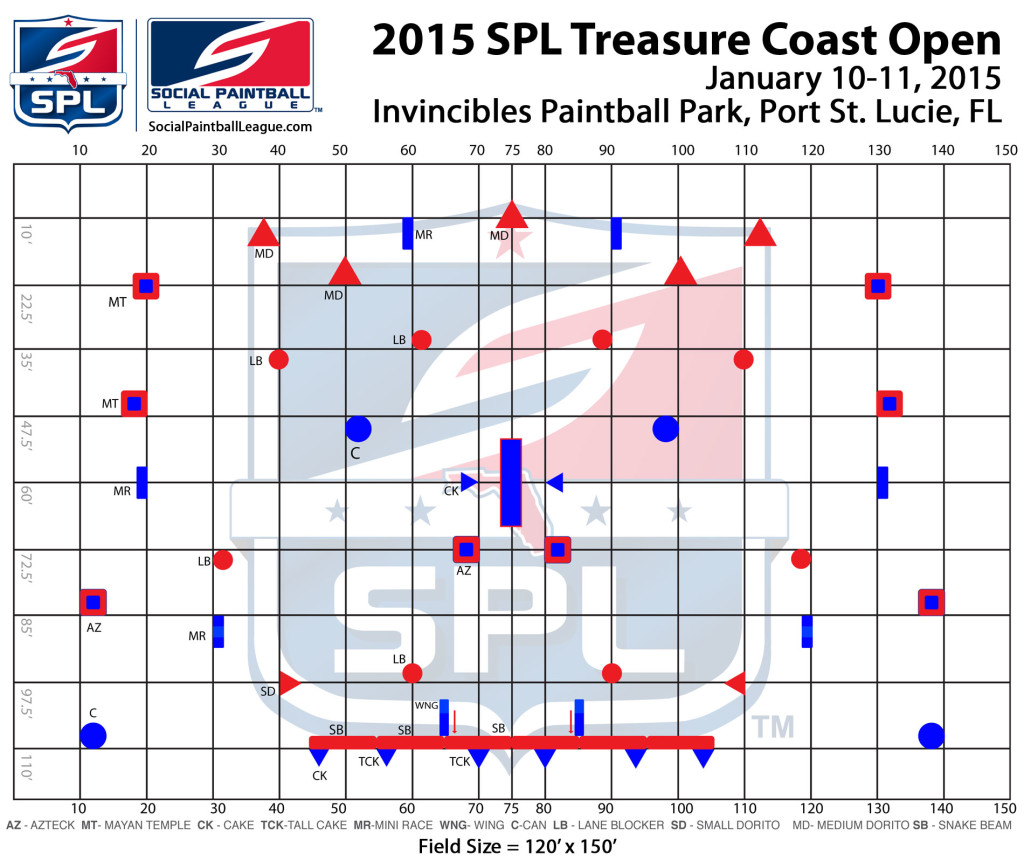 Want to know how to play the 2015 SPL TCO field layout? Professional paintball player Grayson Goff of San Antonio X-Factor breaks down the Treasure Coast Open layout.
---
GAME SCHEDULES
The TCO event schedule can be viewed via the APPA site or downloaded below.
Or
---