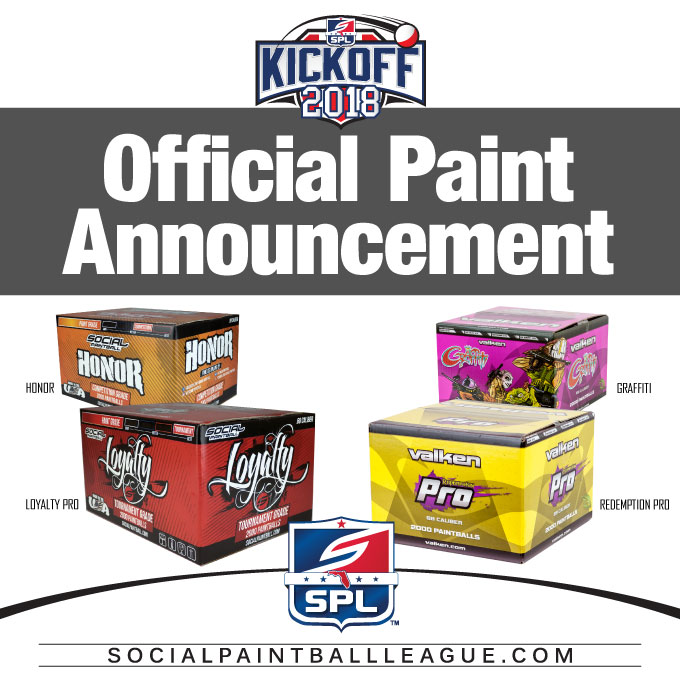 The first event of the SPL is just around the corner. Those teams who would like to pre-order their paint online can be assured that their paint will be reserved and waiting for at each event. If a team who pre-orders their paint still needs additional cases at the event, all levels of paint will be available on a first-come first-serve basis.
The SPL will be offering Social Honor and Valken Graffiti as our tournament grade paint. For those teams looking to use our professional grade paint, the SPL will be offering Valken Redemption and Social Loyalty. Each of these grades of paint can be purchased at http://socialpaintballleague.com/paint/ on the SPL website at a discounted rate when pre-ordered.
For those teams who prefer to purchase their paint on the day of the event, we will have tournament and professional grade paint available on a first-come first-serve basis.